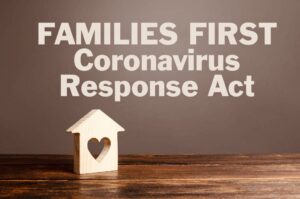 As the Coronavirus Pandemic continues to grow, our lives and businesses have been turned upside down. There are signs that we are finally starting to see some light at the end of the tunnel. In a few more weeks, the worst will hopefully be behind us, but the economic damage will have been done.
In the meantime, our clients are scrambling to survive this unprecedented event. Every person and every business has been affected. Businesses have been forced to close and our clients are asking does my business insurance policy cover this? Now they our asking what help can they get from the massive Coronavirus Relief Package? Small businesses are eligible for loans which will cover payroll and other expenses for four months. As long as the money is used within the guidelines, the loans will be forgiven.
At DiGeorge Law we are here to help. Please contact us with any questions you might have. We will also continue to post relevant information on our website so be sure to check back with www.digeorgelifeinsurancelaw.com frequently.
Most importantly, let's all continue to observe the CDC Guidelines and please stay safe. We will get through this Coronavirus Pandemic together.